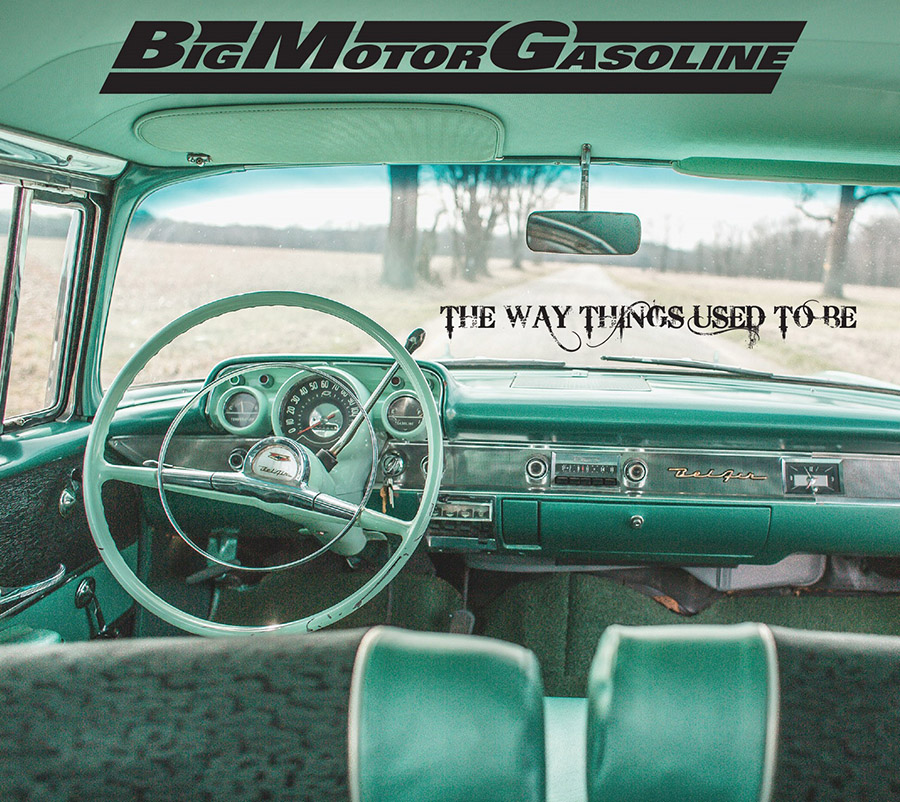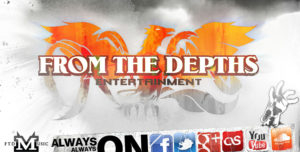 From The Depths Entertainment Review
The opener "Who I Am" is in your face Rock from the get go. The track brings the melodic vocals, rockin' riffs and guitar solos that don't overpower the tone. The title track is next and has that old school Rock flair. It has some tempo changes and really mixes up the old with the modern style. "Feelin' Alright" is high tempo and perfect for the Summer. The track blazes ahead and shimmers with a Rock confidence that not too many bands have nowadays in the genre.
"Whiskey Down" is the longest track on the album, clocking in around the five and a half minute mark. There's a lot packed into that run time as it shows off the true range of the band perfectly. "Death of Me" has shades of Bon Jovi to it. The track veers into a more Rock ballad path but still has a bit of bite to it. "Hold On" picks the pace back up. The track is full of energy and will surely get the live crowd moving and singing along. "Party Like A Rolling Stone" is purely instrumental for the first minute and then switches things up. The tempo is a bit more funky and shows off a different sound for the band. "Iron Horse" has a bit of a lengthy intro before it really sinks its teeth in. The track then moves forward with its classic Rock sound. "Whiskey Weed" is perfect for blaring with the windows down. The track is absolute gold for driving and keeps things tight and polished with its high octane Rock sound. The closer "Raise a Whiskey" wraps things up nicely. The riffs work incredibly well, the vocals keep everything moving at a steady pace and the melodies are on point. It's a closer that'll make the listener yearn for more.
Verdict:
BigMotorGasoline keep their high octane Rock sound at a full clip with their new album.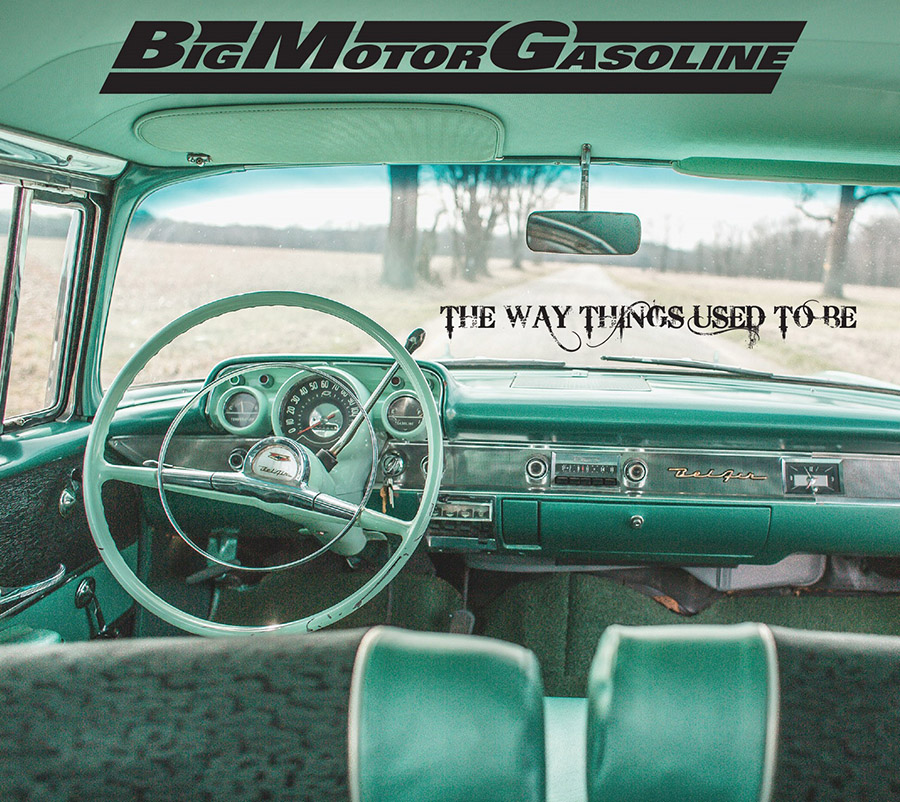 Early reviews from internet radio for The Way Things Used To Be:
The Brett Anthony Rock Show – Chicago, Illinois, USA
"Thanks for sharing your great music. I only play the best!"
Manamal Streaming Radio – Virginia, USA
"Love that new album. Great southern rock and metal style.
 Kat's Metal Litter Box, Ontario, Canada
"I really enjoy the new album, good old rock and roll"
Radio TFSC, Germany
"Thank you so much! For sure you will be on the air with this great music!"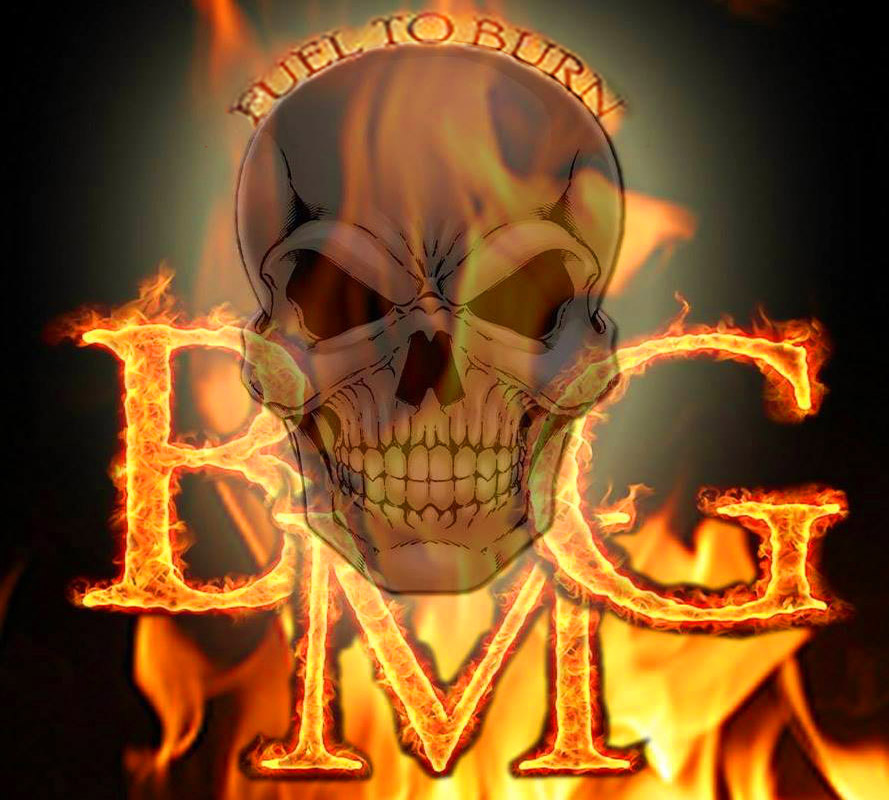 Fireworks Rock & Metal Review
Revving up from Marmora, Ontario, Canada, we find hot southern rockers BigMotorGasoline, who have a new ten track CD out now called Fuel to Burn that runs in at just over forty minutes long. It is one of those albums that cruises along the highway whilst looking to get off the beaten track and go for some fun trailblazing. It's solid, catchy, melodic, and diverse, with a southern vibe and perfectly hits the spot scoring the band a perfect lap. The team are John Freitas – guitar, lead vocals, Roger Dafoe – lead guitar, Dave Haywood – drums and Brandon Tapper – bass guitar, vocals.
'Dirty Politician' is one of my favourite song, I love the whole vibe of this track, John's vocals, are gritty and the whole song is slick, catchy with a solid vibe that will get you grooving. 'Border Line' is a superb song, the musicianship is strong and the John's voice pulls you in, it has a strong southern feel and groove, but is also melodic. The song gets catchier as it builds up and has a lovely feel to it. I love the way the music changes throughout the song and as the song grows the background vocals kick in the whole ditty is on fire. It's one of those melodic songs that is all about the song. Fabulous stuff, this is where BigMotorGasoline prove they are a winning team and first class musicians and song writers.
'BYOT' gets the spurs kicking up some dust and is a fun southern inspired rocker with John's husky vocals giving bite to Roger's fiery guitar work, the whole band sound very tight on this ditty. 'Lately' is a catchy guitar edged anthemic rocker with smoky vocals and killer punchy chorus.  'Rain' is a catchy melodic ditty with a southern feel and summery guitar with the vocals coming across a little like Bret Michaels, whilst 'Change Your Mind' is again catchy but a little rawer and gritty with fab vibe.
'Peace Of Mind' is the token southern styled melodic ballad with fab vocals from John coupled with superb lyrics, again another song where I love the way everything builds.  'Put It On Me' is a fun energetic song that pulls itself into cruise mode and has a fab groove. 'Vodka' changes gear and is a smooth ride, now and again kicking up a little dusty atmosphere, a good feel good groove.  'I Don't Care' has a similar vibe and is a little smoother and melodic with melodic guitars.
When singer and guitarist John Freitas first heard the song 'Sugar Sugar' when he was four years old he got hooked on music. Lead guitarist Roger Dafoe started out as a music lover, following AC/DC and he played in a big hair band in the early 90's. Drummer Dave Haywood has been playing drums since I was ten and he loves to play live, whilst bassist, guitarist, vocalist Brandon Tapper wore out an old 45 copy of Manfred Mann's 'Do Wah Diddy Diddy', which he played over and over. This was followed by an ACDC Live cassette tape. He received his first guitar at age fifteen and his first bass at twenty five. 'After that there was no looking back. Found the other band members through family friends and the rest was history,' smiles Brandon.
Musically John is inspired by Bob Marley and the lyrics on the CD, Fuel to Burn were loosely based on the demise of his marriage, and moving on from that part of his life. For Roger doing this CD was largely a bucket list adventure, "and wanting to see if anybody showed a mutual appreciation in our taste of songs," he adds. For Dave his favourite drummers include Eric Carr, Jerry Mercer, Rick Allen.  "I have always appreciated a drummer with a solid kick drum and snare," he enthuses. Brandon's inspirations come from Ozzy Osbourne and anything from Randy Rhoads. "We all brought our own musical influences and styles to this band and you can hear them come through in Fuel to Burn. We also all share three commonalities e.g. love horsepower, music and the adrenaline produced from both things," he tells me.
Outside of music John enjoys fast cars and riding his Harley Davidson motorcycle. Roger is also into old cars, and Harley Davidson motorcycles. Dave is totally a car guy and loves racing and hot rods and Brandon enjoys cold mixed drinks combined with good company. 'And of course rumbling down the road on a bike or classic car," he smiles.
BigMotorGasoline are just four honest musicians that play what they feel with no set direction other than producing and playing music they enjoy. "This kind of music is just not heard on the radio anymore, and hopefully we re-introducing listeners to guitar oriented rock music that should be back on the airwaves," explains Roger. "We are a working man's rock band. We don't expect to become famous; we just want to see how far we can take this band, while still having fun doing it. Bucket list comes to mind. For me, this group of guys are the most talented rockers I've played with. It seems to come together for us almost effortlessly. Can't wait to see what comes next," champions Dave.  The band are basement dwellers, meaning all of their rehearsals and musical ideas come from John's basement. "We seem to be a dying breed but we plan to change that with our music. Let's get back to where it all started! What makes us unique is our musical influences and the styles that each one of us brings. With that mix we feel there may be something special happening," explains Brandon.
The CD took two years to complete, and for the bands first effort, the results are superb.  The album describes broken romance, party drinkin', a twist on country with BYOT, and should appeal to a broad range of listeners," says Roger. "The tunes were written almost exclusively by John and Roger. Brandon and I added the back beat, and it all seemed to fit together nicely. Can't wait to record our new tunes, they are extremely fun to play," smiles Dave. "It's straight forward hard rock blended with country/southern flavours," says Brandon. "There's no shortage of gritty crunching guitars, heavy straight at you beats, fat bass lines and raspy vocals," he adds.
The album was recorded at Slyfi Chapel in Trenton, Ontario, Engineer by Brent Brodug and was produced by BigMotorGasoline. It was mixed and mastered by Bernard Lehman in Val d'Mont, Quebec. "It took way too long to get finished," says Dave, "pretty good sound for what we spent on it," he adds. "It took about a year and a half from when we began recording to the time we had the album in our hands. A lengthy yet rewarding process that involved many people. Recorded it in Trenton, Ontario with Juno Award (Canada's Grammy awards) nominated Brent Bodrug , mixed and mastered in Quebec by Bernie Lehamn, artwork and cd logo by Tabitha Leonard, and the final package was put together in Toronto," explains Brandon.
During his hair band days, Roger held a party on stage for their guitarist, Tim, and presented him with a Barbie doll and did a thrash version of 'Happy Birthday'. Dave once travelled for six hours to an out of town two night gig. "I got shut down by the bar owner in the second set of the first night, our rock & roll, wasn't what he considered rock. He thought rock & roll was Buddy Holly and Elvis, not AC/DC and Metallica. Long drive home at two in the morning with the band hauler running on fumes and no gas stations open," he smiles. The band headlined a Hallowe'en gig in a nearby bar. "During our act a very friendly woman repeatedly flashed us as her uncomfortable husband stood beside her. We weren't sure if it was more disrespectful to watch it all happen or to look away, so we erred on the side of caution and watched," smiles Brandon.
The guys are looking forward to their next record, which they tell me will be a better louder product. "We are also looking forward to playing our music in front of people who want to hear it," says John with Roger acknowledging with enthusiasm "Just wanting to get our music to the people and getting feedback on our tunes," he adds. "We hope to continue to get radio and internet airplay, and hopefully pick up some opening act gigs for some big name group," says Dave. "As our music styles continue to progress and mesh together there's already a level of excitement to put together another BMG album. In the meantime, more gigs, more music, more fun and hopefully more opportunities like being in a rock and metal magazine," concludes Brandon.[/showhide]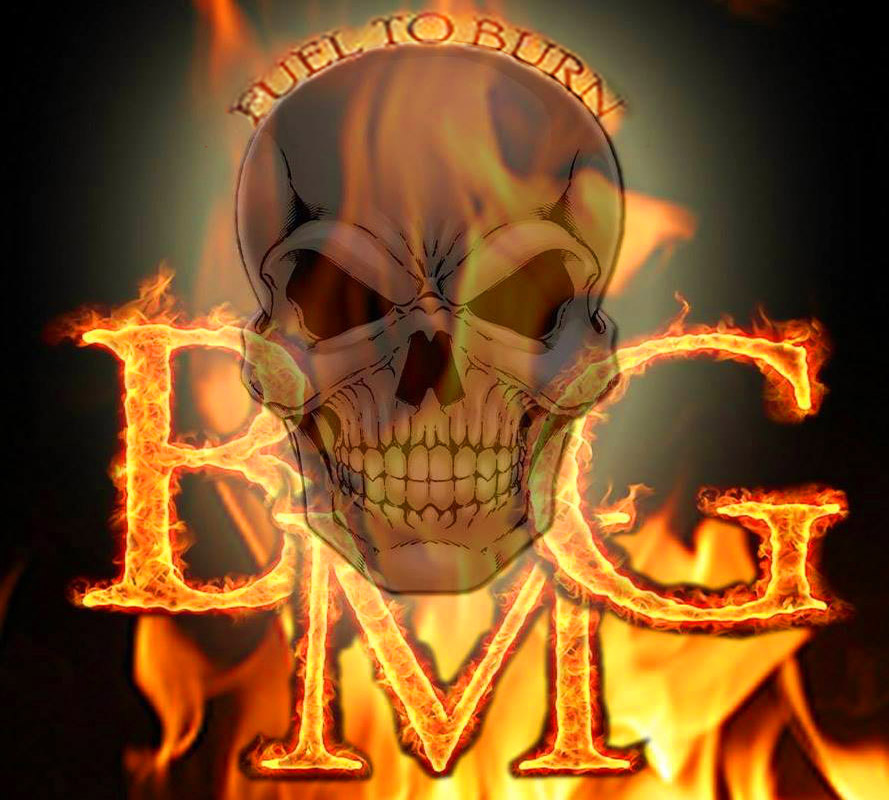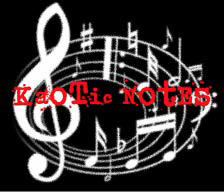 Kaotick Notes Review
It's always a pleasant surprise when new music lands in your hands, and despite slight trepidation, you give it a listen, then two, then three, and ultimately you realize it's an incredible ensemble of songs, and soon becomes a favorite in your collection. Fuel to Burn, the debut album by Marmora's BigMotorGasoline (BMG), is exactly that. I was fortunate to receive a download of the album, and it has since become one of my favorites. So who are BigMotorGasoline?
Formed in the Fall of 2014 in a small town North of Belleville, Ontario, BigMotorGasoline consists of: Dave Haywood (drums), Brandon Tapper (bass/vocals), John Freitas (vocals/guitar), and Roger Dafoe (lead guitars). Since then, BMG has written and recorded their debut album and with the convenience of self-promotion via the internet, they have utilized this tool and numerous online radio stations are now spinning their tunes.
The album kicks off with an in-your-face 'Change Your Mind'. It is a combination of strong vocals, guitars, bass and drums that sets the tone of the album. From this very first song, it's clear they mean business. These guys love to rock and it's a perfect example to lure the listener into their album and keep them there.
Their first single 'Vodka' has been played as locally as Hamilton, Trenton, Kingston, Montreal and as far as Australia and the United Kingdom, not to mention various cities throughout the United States. It's definitely a shot (pun intended) of great rock and roll. John's vocals are clear and straightforward, while the instruments are all complimentary to each other, including the backing vocals. I can see how this track would garner some airplay and great praise from Kingston's Q108 and Peterborough's The Wolf 101.5.
It makes you wonder why you are not hearing this track or any of their others more on mainstream radio, where they do belong.
From the first time I listened to the songs, I instantly heard a comparison to fellow Canadian rockers Monster Truck as well as Texas rocker Tyler Bryant . The guitar driven rock with a touch of country is evident in such tracks as 'BYOT', 'Lately' and 'Put It On Me'. They are great rock and roll songs that I couldn't imagine people not getting up to dance to at their live shows. 'Fuel To Burn' is a fast moving CD. Southern rock feel, good time rock and roll, yet it does have the element of acoustic rock as well with personal favorites 'Peace of Mind' and 'Borderline'. The tracks hold up remarkably well on their own, as well as a collective group. I could see these tunes getting air play alongside Glorious Sons, One Bad Son, The Black Crowes and many others who are in that genre of music.
If there was any confusion that they might be a country rock band, 'Dirty Politician' melts your face off and proves that these guys do know how to rock. The guitar comes in quick and heavy, setting the mood for the rest of the song. Personally, the track's guitar riff is reminiscent of Lenny Kravitz's 'Always on The Run'. Ironically, intentional or not, it is followed by 'GWB', a nineteen second snippet of the former US President George W. Bush speaking
Majority of the songs are radio friendly, but I think the real place these songs would shine are on the stage. 'Rain', for example, I could see being one of those songs that crowds would be asking for at live performances. It's a fantastic song and showcases how this quartet can work together and put out something simply enjoyable to listen to. Closing out the album, much like how they opened is 'I Don't Care'. It's another in your face rock song. Once you have reached this track you look back with fondness and realize that you just listened to something brilliant and find yourself hitting repeat for an encore.
BigMotorGasoline has successfully crossed genres with Fuel to Burn. They have incorporated everything from heavy rock, country rock, acoustic and released it as a CD that everyone should have in their collection. It's a melting pot of all things that radio stations need these days. This relatively new band may have a way to go, but they are unequivocally on the right track. By playing some shows already, they have been building their fan base. I have to say Fuel to Burn is a great album. On a larger scale, it has something for everyone and I highly recommend any music lover to check it out. You won't be disappointed.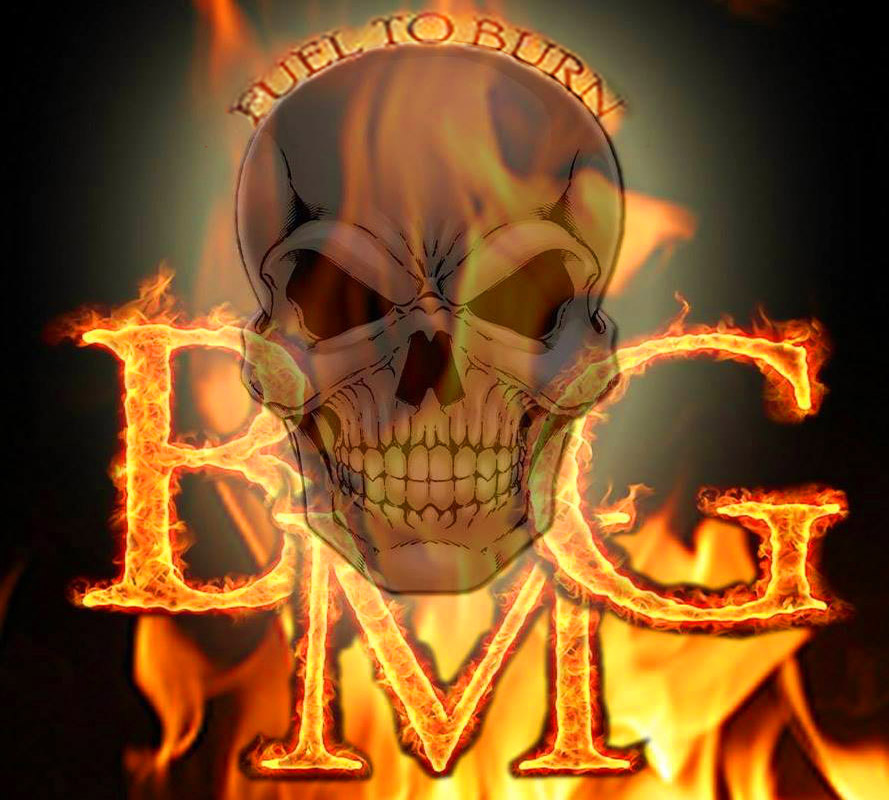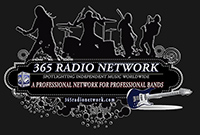 365 Radio Network Review
Any album that starts out with "I been border line crazy" is OK in my book and Fuel To Burn by the band "BigMotorGasoline" is a very bad ass album! This band occupies that very fun place where country and hard rock meet. In my mind, I can see the band fan babes staring longingly at the gods on stage while the girls decide if they should line dance or mosh!
Every song is a party in your pants! Blood, sweat, cursing booze and sex! The tunes are well crafted and have hooks for days.
John Freitas is a very seasoned, top notch singer with great phrasing, tone and solid connection to the song content. He really delivers the tune.
Roger DaFoe on lead guitars is a force. He has a strong tone and always plays to the tune. A real pro!
Brandon Tapper on bass and vocals harmonizes with John very well. He and Dave Haywood on drums and security provide a very solid bed on which the tunes live and breathe. It's always a good thing to have a member of security in the band with you on stage, just in case things go south. Those girls can get pretty crazy!
"Change Your Mind" is right out of the Kid Rock playbook, oozing mojo. "Dirty Politician" Is straight up Lenny Kravitz. Cool by me, it rocks mightily! "Lately" is representative of the band ethos, strong hook involving love gone wrong with a killer track and punch in the mouth energy. Of course there is "Vodka". Any self-respecting party band has to have a song titled "name your favorite alcohol here". These guys must slay live!
The album should be very marketable and I wish "BigMotorGasoline" Godspeed in getting it out there . I look forward to hearing more from this tremendous high energy band!
Note: This network has over 10 independent radio internet streams with a reach of over four hundred thousand listeners.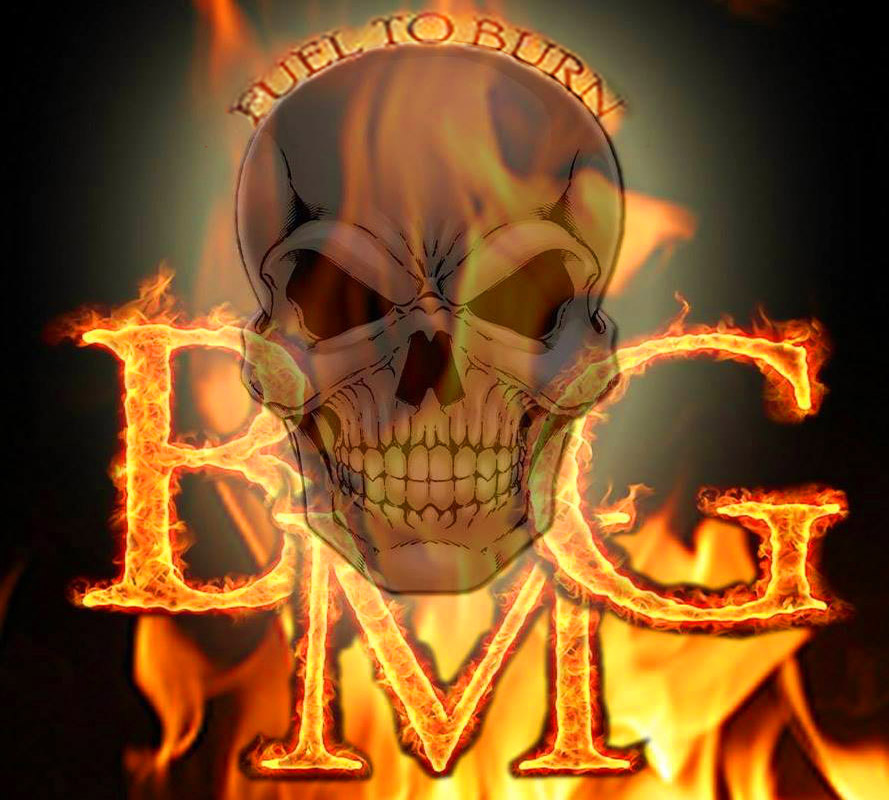 Hellbound Review
Now, Hellbound is a metal site, and I'm a metal guy. But we've talked about plenty of non-metal on this site and I'm not made of studded leather. Plus, I like to sample the local cuisine every now and again. So to speak. Case in point, the debut from Marmora, ON rockers BigMotorGasoline, Fuel to Burn. No one's going to mistake it for Metal and Marmora isn't really that close (an hour?) but I haven't tossed it out the window and some of the guys at work REALLY like it. Who woulda known?
So if we want to put it in simple terms, BMG is a relatively straightforward rock band from a small town playing to their strengths and environment. As much as I couldn't relate to a band that sings about the trials of big city life, neither can these dudes (John Freitas-vocals/guitars, Roger Dafoe-lead guitars, Brandon Tapper-bass/vocals, Dave Haywood-drums, security). So they don't try. They kick back with a few drinks, plug in and rip out 10 tunes about what they know best: motors, life, and drinking. Sounds a bit like a Country band, doesn't it? While they're not, I can't say some Country doesn't influence a few songs.
The most obvious would be "BYOT" (Bring Your Own Truck). There's still enough crunch to the guitars (and a "rap" section) that the country stations might shy away. Maybe. Tune's got some groove though and honestly, it's the one that gets stuck in my head most. Might have something to do with the chorus of "Ice cold beer/Is what we drink around here/Watching the mud fly/I will have no fear/One for the girls/and two to get stuck/Three BYOT/Bring your own truck". It's pretty damn catchy. But I don't have a truck, let alone one I'd take out for a rip.
Elsewhere you get lots of bluesy swagger and solid rock riffs primed to soundtrack Saturday nights. Tracks like the Mellancamp-y "Lately" features those knee-buckling riffs. It's not going to floor you but you get that "ungh" dip of the hips. "Dirty Politician" is highlighted by the bass really coming to the fore with a croaking, bullfrog tone especially during the bridge and behind the solo.
Listening to the other consistent tracks on the album you can pick out the influence of bands like Blue Oyster Cult, Guns 'n' Roses, and Dire Straits to go along with that general blues rock/bar band vibe. "Rain" is one of the stronger ones with a soul that will get the people up and moving. "Vodka", in addition to the heaviest drinking lyrics and sweet guitar work, there's a real Big Sugar groove going on and you can't argue with that. Toss in the mostly acoustic ballad "Peace of Mind" and you've got a pretty well rounded album.
Finishing with closer "I Don't Care", BMG flex their muscles and rumble off like a V8 roaring down the highway leaving the smell of burnt rubber and gasoline lingering in the air.
Fuel to Burn does a solid job of doing what it set out to do and that's have a good time. They touch on real world stuff and play what they want to hear while paying homage to their influences without sounding like copycats. It's not out of the realm of possibility that some "local" stations could pick up a song or two to play (as Trenton's Rock107 has). Hey, it's better than the modern rock they play on the radio nowadays!